Continuing Effective Learning Through Classroom Video
Educators, students, and parents across the country started the 2020–2021 school year with many questions. When will students return to the classroom? How long will they continue learning online, or will they move to a hybrid model? Two school districts in Florida, Indian River County and Osceola County, reviewed the best options to prepare for these possibilities. Both districts chose to install Audio Enhancement's VIEWpath® Blend, making it easy for teachers to Create, Manage, and Deliver video content for remote and blended learning.
With VIEWpath Blend, teachers can:
• CREATE with camera control options and multiple recording choices
• MANAGE files with unlimited portfolio storage and ability to edit and merge videos
• DELIVER content through downloadable videos, connection to existing Google Drive and OneDrive, and video embed options
With VIEWpath Blend, educators record using a Pan Tilt Zoom (PTZ) camera mounted to the BEAM, a portable all-in-one audio system, making it easy to capture lessons for student learning. Teachers then deliver those recordings to students by embedding videos directly into their current learning management system (LMS) or by downloading files for students. VIEWpath Blend enables teachers to deliver synchronous or asynchronous learning to students regardless of their location while removing the barrier of internet access.
• Download to a USB or embed files to existing LMS
• Live stream video through platforms like Google Hangouts, YouTube Live, Microsoft Teams, and Zoom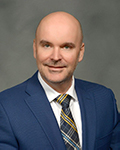 Indian River County School District is led by Dr. David Moore, Superintendent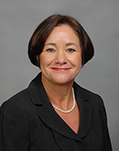 Osceola County School District is led by Dr. Debra Pace, Superintendent